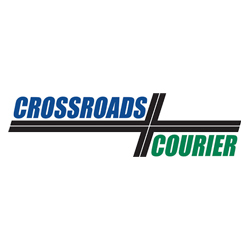 Valentine's Day Delivery Driver
Earth City, MO
Full time, Part time, Contract, Temporary
Crossroads Courier is hiring Valentine's Day Delivery Drivers. Earn some easy money on February 13th and 14th for Valentine's Day! No experience is needed, and you can earn up to $150+ per day.

Why work for us?
• You'll get paid on Valentine's Day!
• We offer flexible hours with start times between 5am-10am.
• You'll get paid to deliver flowers and make people smile!

All you need to get started:
• Car/Van/SUV
• Driver's license
• Insurance coverage
• Mobile phone

You must be at least 18 years old to drive for us. Apply today!

About us:
Crossroads Courier is a growing logistics company that provides time-critical logistics solutions to a vast array of industries. The company is a customer-service driven organization that focuses on quality service for its clients, and provides a positive workplace that encourages individual growth and professional development for all employees.

We are an Equal Opportunity Employer.
15398